LN Wines Rebrand Case Study
Toast to the future today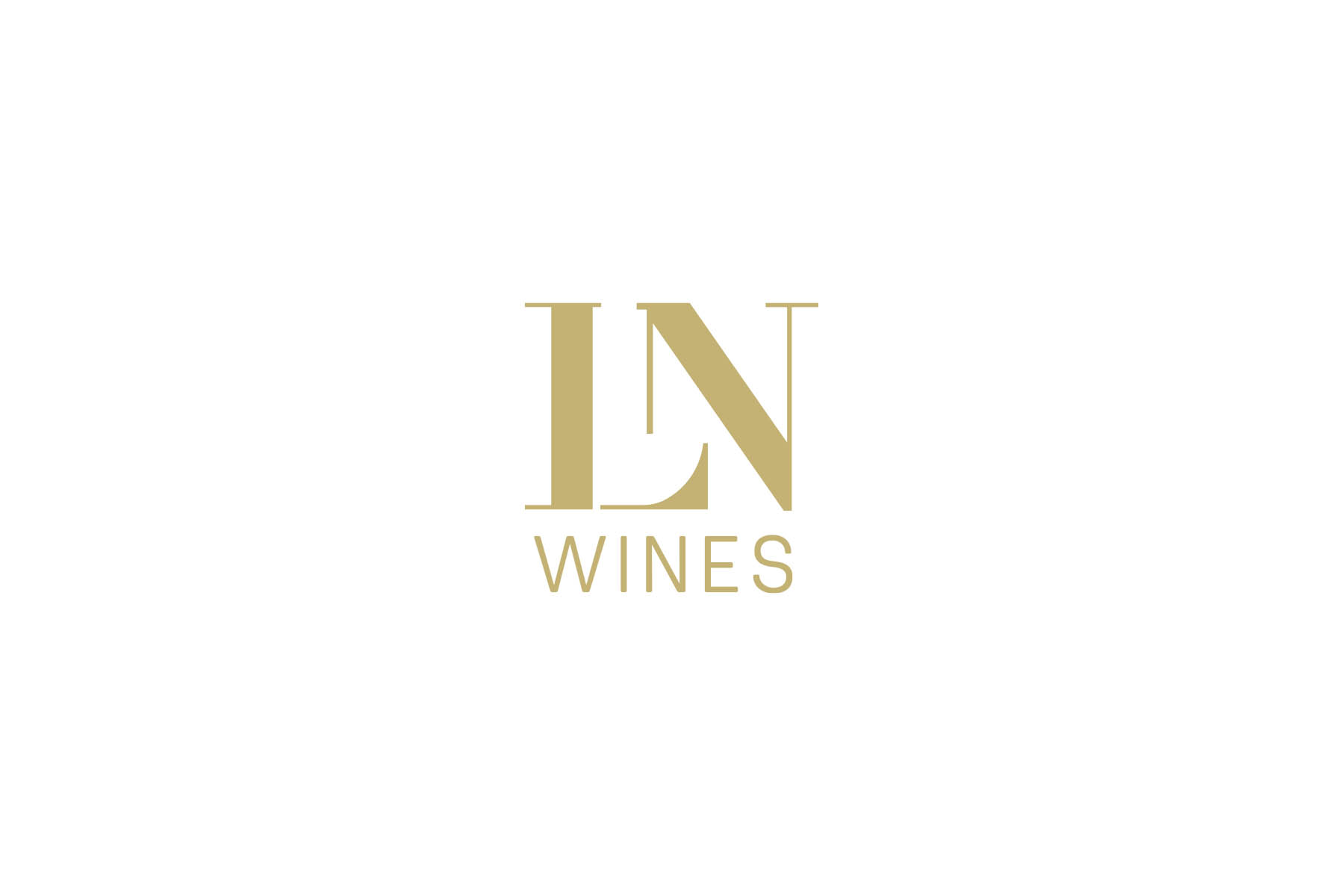 The Challenge
The story of LN wines begins with Lata Ngoasheng, a young black entrepreneur with a deep appreciation and love of wine. His passion for vinification went beyond just enjoying a good bottle to exploring deeper into the process, culture and lifestyle of wine. 
To announce the birth of his son – Leano Ngoasheng, Lata produced limited edition bottles and gave them as gifts to close friends and family…little did he know that these few bottles of wine would spark the birth of a new wine brand – LN Wines. 
4 years later, Lata approaches me to help him revitalize the brand into something more solidly defined and position it for growth.
The Outcome
We worked together to dig into the essence of the LN brand, defining a baseline for all our creative activity. Then we revamped the brand identity, reworking the existing logo to communicate clearly as well as creating a visual system to ensure consistent experience across all brand touchpoints.
The Impact
LN now has a beautiful and striking visual identity that comes through in all its collateral. The brand is gaining traction in the market and growing from strength to strength.
We began the process with a brand sprint, doing a deep dive into the origins of the LN brands and the ambitions of its founders for the future. We wanted to figure out the golden thread that would connect all the activities of the LN brand. 
The Brand idea   
Live Passionately. 
LN wines is a celebration of family, of friends made and lost, journeys taken, obstacles overcome, sacrifices made time spent in the pursuit of dreams, goals achieved and the good life we live. 
Raise as glass with us and toast to the future today! 
LN wines makes and sells exceptionally balanced wines while curating an exquisite wine lifestyle experience for our customers.  
These ideas and core were distilled into a Brand Document for the client to use in generating internal buy-in and sending a clear picture to external stakeholders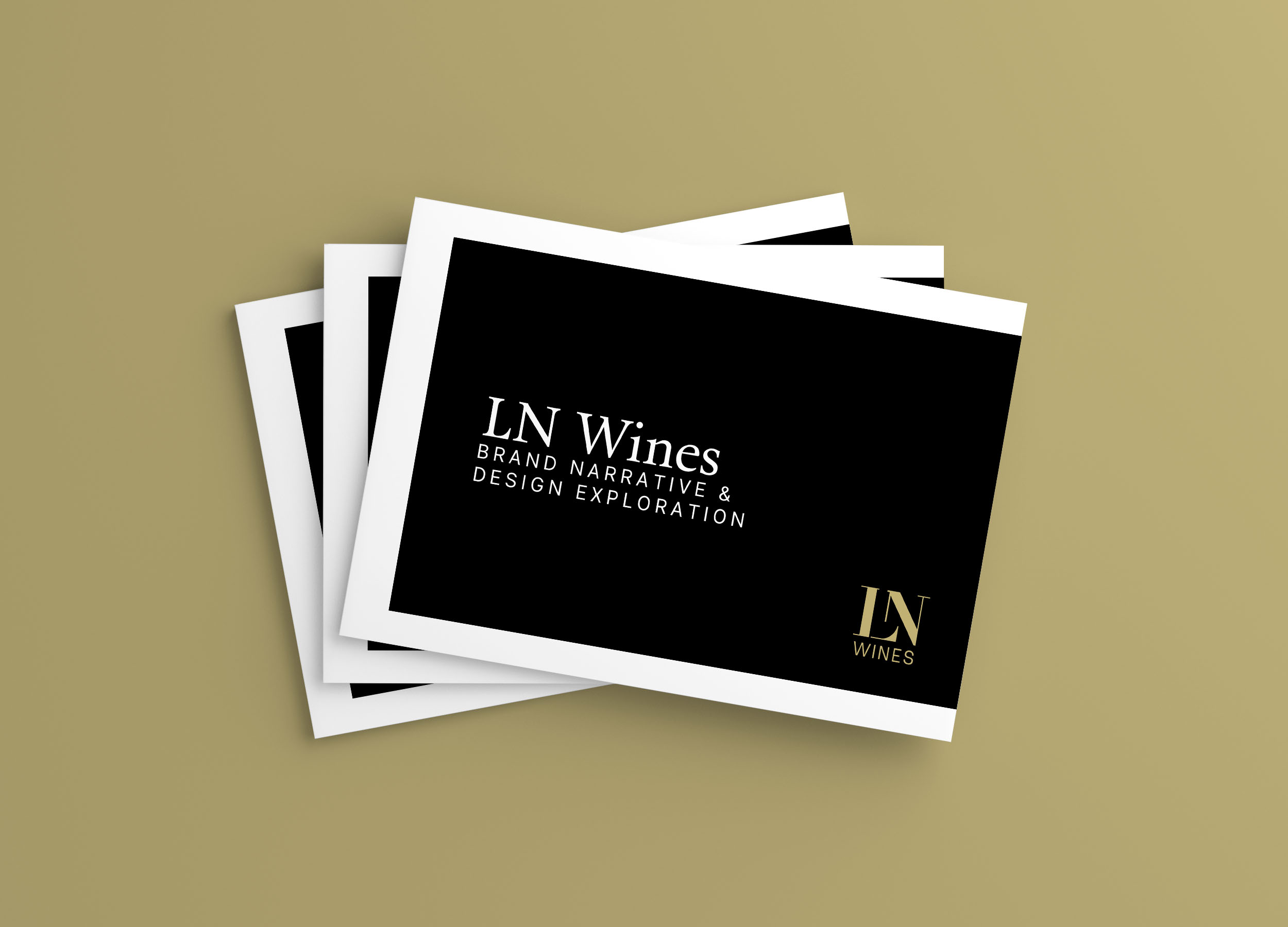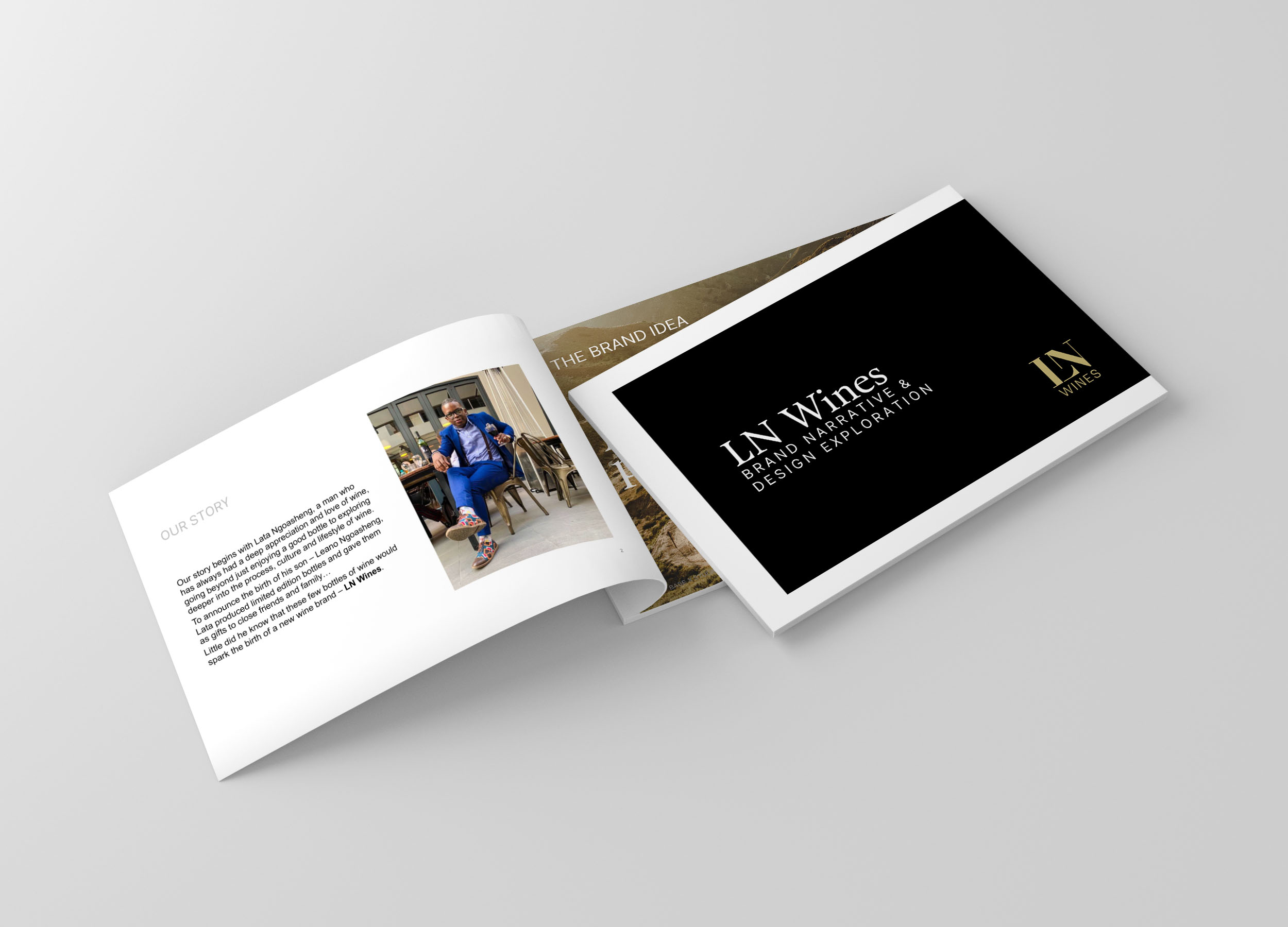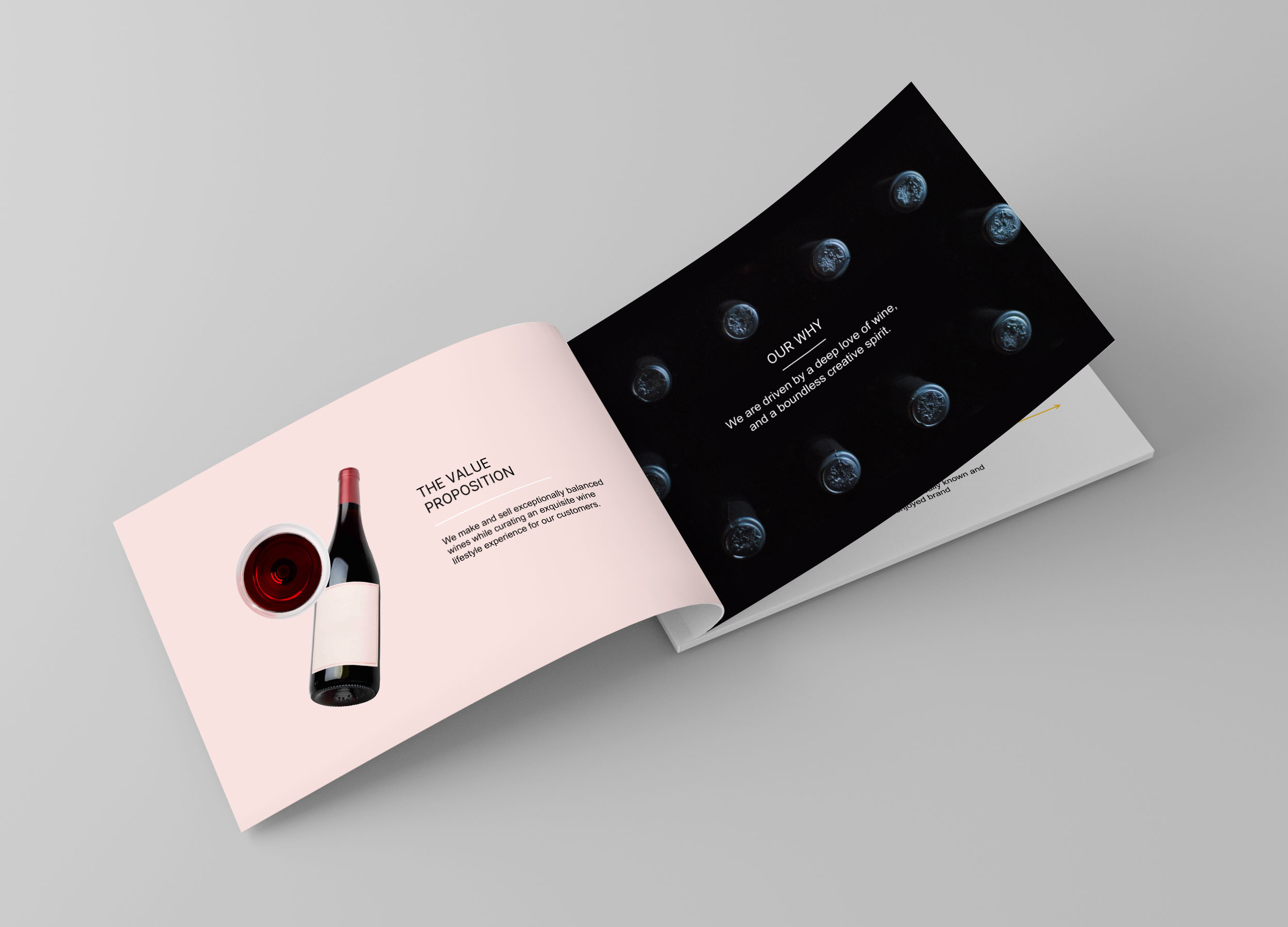 The initial logo read as NL as opposed to LN, so we went through different reiterations exploring ways to combine the letters together in a way that held on to the brand equity in the previous logo but worked better and became the basis for a new look and feel.
We arrived at the final lockup for the logo, then designed the new wine labels around it. 
Each wine comes with its own story, being based on a member of Lata's family. This story is visually complemented by patterns that are specific to each wine type.
We also built out the necessary brand touchpoints like business cards, environmental branding, etc.